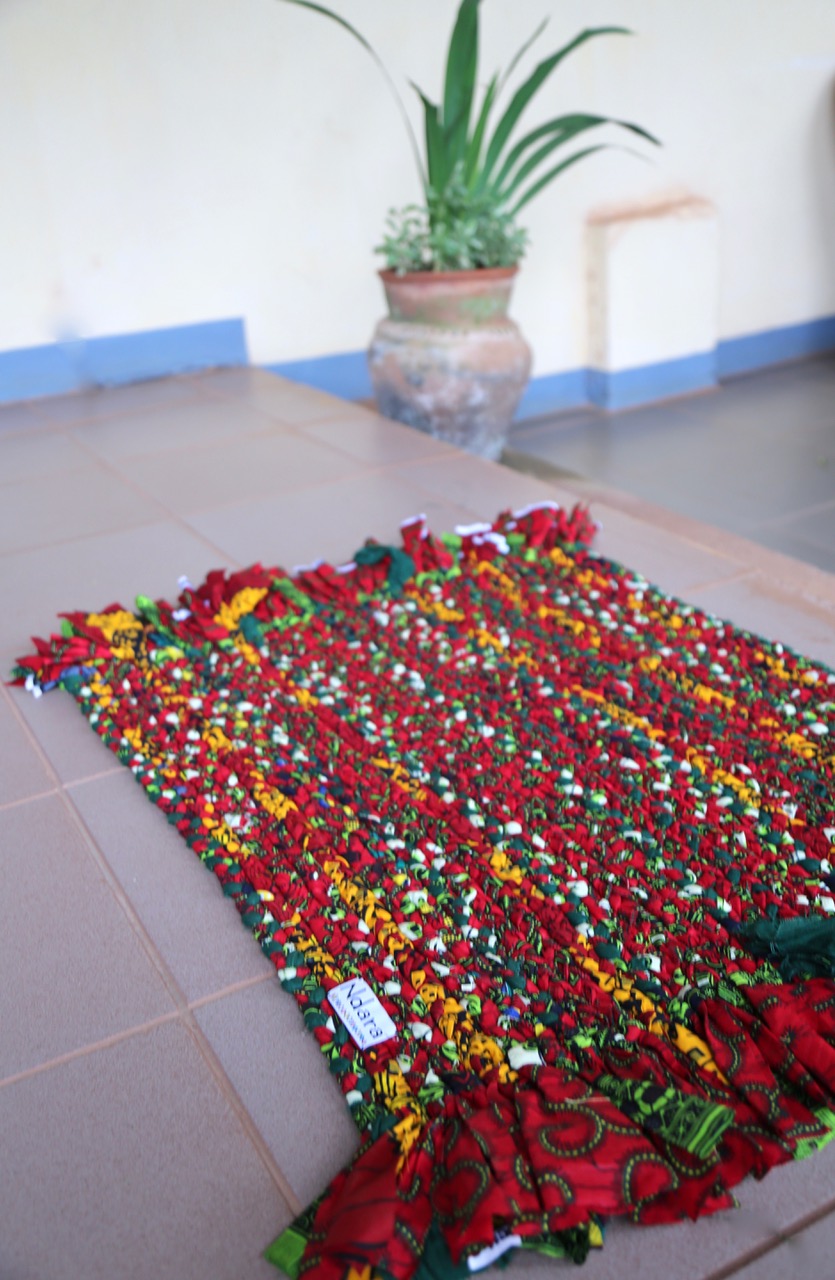 Nina
The Ndara rugs are made with dedication and determination.
First, African pagne fabrics and recycled fabrics are carefully selected, cut up into suitable pieces and braided together by hand, mixing the fabrics in a unique way for each rug. Once the braid is done, the braid is stitched together by hand to create a round or rectangular rug.
Each rug is unique and has required weeks of work from the women who make them. Each rugs have thousands of careful little stitches and hours and hours of braiding poured into them. Because they are all 100% handmade, each rug is unique in its color, texture and size.
The rugs can be folded or rolled, and washed by hand.
Nadia made this rug. Read her story here.
61cm x 92cm / 24in x 36in
sold out
Your Ndara product is an artisanal product and the rugs are 100% handmade.
Spot clean with water and mild color guard laundry detergent where needed.
Wet and hand wash in warm water using color guard laundry detergent if needed.
Do not hang dry. Lay flat on a towel to dry.
Colors may bleed in wash and while the rug is still wet.
If you fold rug expect it to take a day or two for the rug to get flat again once you unfold it on the floor. Process can be helped by placing weights on the rug once unfolded.